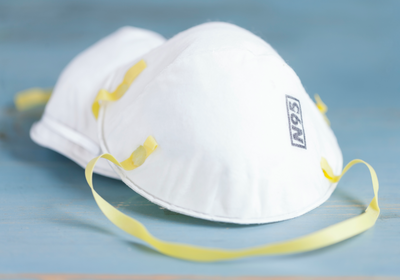 Employers Should Provide Employees with a Safe Workplace During COVID-19
Dr. Theresa Tam, Canada's chief public health officer, is calling for employers to provide their employees with "the best masks possible that you can get your hands on, making sure that ventilation is improved in those workplaces, and making sure that [employees] get access to vaccines" (CBC, Dec. 21, 2021). Dr. Tam recommends N95-type respirators, which are a better a fit for people's faces.
Dr. Tam: Cloth Masks Won't Protect from Omicron
Dr. Tam is also warning people that cloth masks won't protect you from Omicron, the fast-spreading variant of COVID-19. The CBC quotes Dr. Tam as saying that "you cannot have a single-layered cloth mask". She also says that "the medical masks are better at filtering viruses." Other health officials are warning people to replace their masks to avoid damage to the material that can weaken mask effectiveness.
The PRDTU Continues to Request N95-Type Masks for School Workers
The PRDTU was an early advocate for the provision of N95-type masks for teachers and other school district employees. We pushed early in the pandemic for the BCTF to request this level of protection for all members. The PRDTU successfully helped the BCTF develop its current policy to call for a universal and precautionary approach to protection and safety at work, including by calling on the government to provide teachers with personal protective equipment – such as N95-type masks. The PRDTU and the BCTF also continue to call for improved ventilation, which is now recognized as critical to workplace protection from COVID-19.
N95-Type Masks + Improved Ventilation + Immediate Access to Boosters
For teachers to be safe in schools, we need immediate access to booster shots, improved ventilation in schools, and to be provided with N95-type masks at work. Schools must be safe to remain open, for both students and staff alike. As the pandemic changes, so too must the government's response to it.